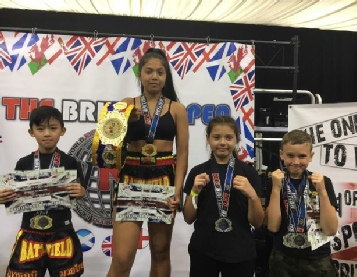 Learn muay thai boxing in hornchurch, upminster, romford essex. Beginners courses running right now !
Trial Lesson Just £5 for Kids
0783 2211 524 Grant
*FAMILY DISCOUNT AVAILABLE
Introduce a friend and you get a FREE 30 min 121
* 18ft Boxing Ring,Bags & Pads
We are battlefield thai boxing gym - One of the Best places to train & learn muay thai, Boxing, Ladies Kickfit and Mantis fist Kung fu - we cover hornchurch,elm park, upminster and romford essex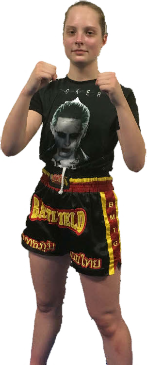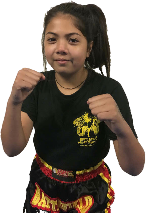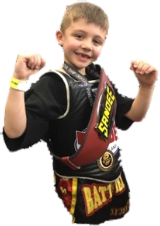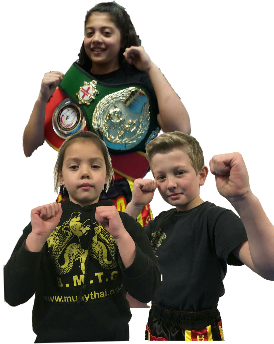 Chief Instructor: Grant Guirey
Instructor:Dee Guirey Kids / Juniors & Adults
Kids Assist / Juniors Assistant Chloe Guirey - Current & Defending WKU UK champion Title holder / Also 2 x Sandee Intercontinental and IFMA Silver medalist World Championships Thailand 2015
All Instructors are Fully Insured and are Enhanced DBS / CRB Checked and also hold Current St Johns First Aid Certification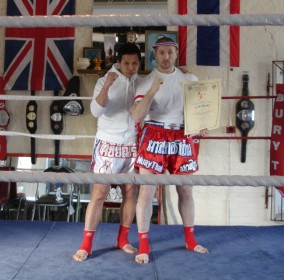 Grant has 36 years of hard work and dedication to Martial Arts. He has been trained by the Best
Instructor - Chow Gar Kung fu with Master Paul Whitrod & Grandmaster Ip chee Keung - Given Title of Sifu in 1998,
Instructor - Krabi Krabong & Kad chuia - String Boxing with Ajarn Pramote Mesamana, Colonal Nattapongg Buayam - Given title Kru in 2004
Instructor - Muay Thai Ring Sport with Master Sken and was given the title Kru in 2008.
He has since been inducted into the Martial Arts Hall of Fame "Lifetime Achievement" at just 41 & Also Part of IFMA G.B Coaching team with 2 Gold's, 8 Silver & 3 Bronze (Thailand World Championships 2015)
Assist Trainee Instructor/ Corner man:Sid Clegg
Kids Assist / Juniors Assistant Katie Guirey 2016 Sandee Intercontinental Champion
Kids Assist / Juniors Trainee Instructor/ Corner man:Gabbi Stankevicuite
Current & 2 times 2019 ISKA World Champion defending Intercontinental champion